VFX House Union has revealed the work that has gone into over 600 VFX shots for Pistol, Danny Boyle's adaptation of Sex Pistols guitarist Steve Jones' autobiography, Lonely Boy: Tales from a Sex Pistol.
Available on Disney+ in the UK, the six-part miniseries tells the story of the group's formation in 1975 and the chaotic years leading up to the death of Sid Vicious from a heroin overdose in 1979. The show features starred Toby Wallace as Steve Jones, Anson Boon as Johnny Rotten, Louis Partridge as Sid Vicious, Jacob Slater as Paul Cook, and Maisie Williams as Jordan. Canon Europe said Broadcast technology how the series attempted to capture the feeling of the times with its filming techniques here.
Union co-founder and senior visual effects supervisor Adam Gascoyne had worked with Boyle on a number of projects in the past, including Slumdog Millionaire, T2 Trainspotting and the London 2012 Olympics Opening Ceremony. , and was once again on board to recreate grimy 1970s London and "spit showers" in a Covid-friendly way.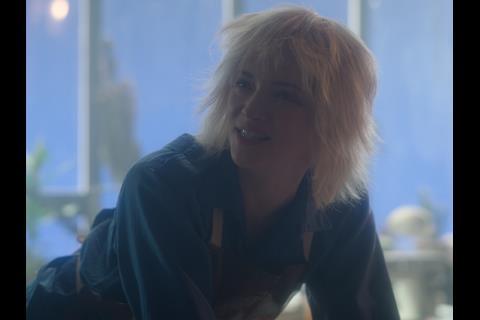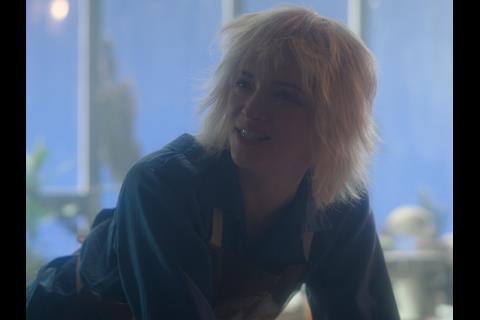 Union's main goal as sole supplier to the project was to make everything look like London in the late 70s, a goal that is becoming increasingly difficult as gentrification spreads across the town. "It's really hard to find parts of London that work for the period and don't require a huge amount of VFX work," Gascoyne said. "We worked closely with the art department, locations and Danny himself to find areas we could use. We found pockets of old London and used them to film, then erased the modern world as much as we could. The Union team worked on extensive environmental cleanups, removing contemporary marks and objects, while adding dirt, scruffs, and other vintage-era signifiers. 70s.
Preparatory work for Pistol began in August 2020 and the team worked until May 2022, with filming taking place during the Covid lockdowns across London as well as parts of Whitby and other parts of Yorkshire, as well than Dover and Deal in Kent.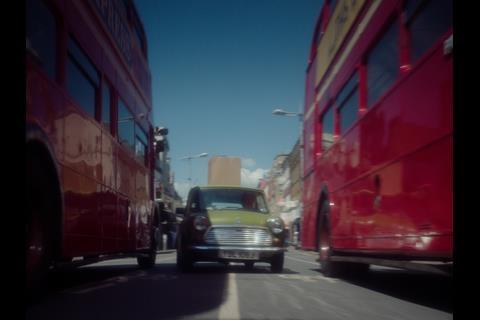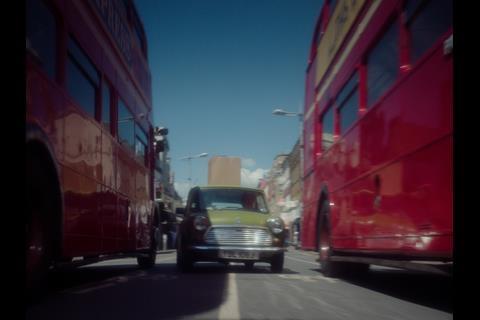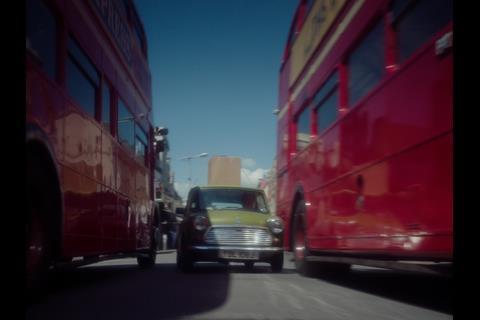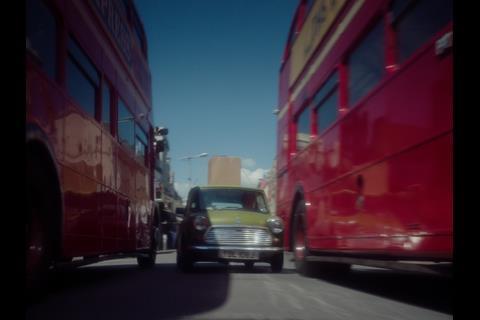 Gascoyne explained: "It added all kinds of challenges to recreate the gigs with big sweaty crowds in closed venues – we were able to step in and make the crowds bigger at some of the gigs. We also had the challenge of recreating the spitting rains experienced at late 70s punk gigs. Obviously, in a Covid-riddled world, there was no real spitting allowed, so platforms SFX and CGI gob forms were developed.
A VFX team consisting of Gascoyne and appearance supervisor Jake Green was present almost every day of filming.
While in London, the team was able to tour the legendary 100 Club, where the Sex Pistols played several times. "It really added to the authenticity of the project. I don't think he's been decorated since they played there," Gascoyne revealed. They also did a two-week shoot in Texas with a small crew crammed into an old '70s tour bus.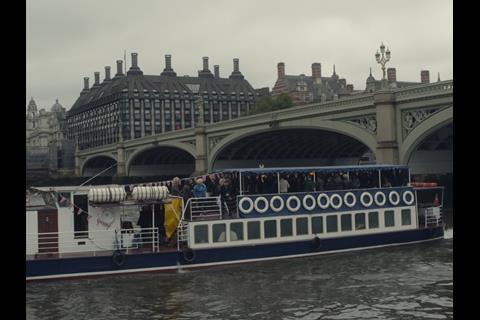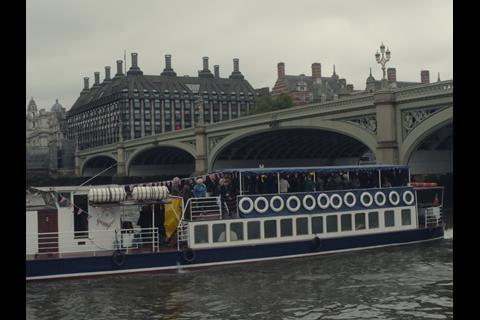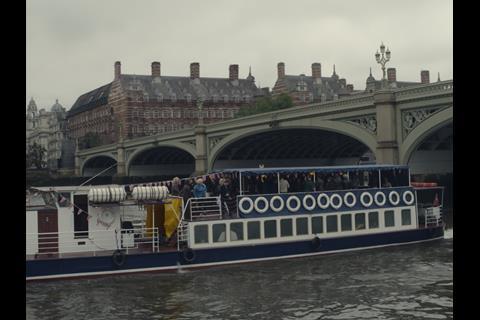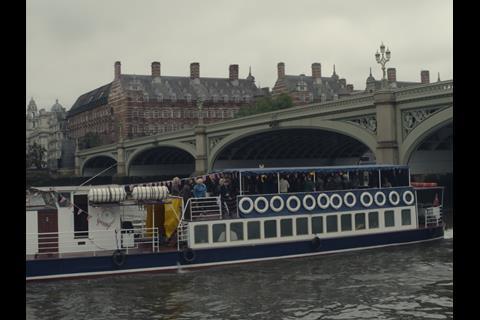 The seamless blend of original stock footage with shot footage was important on this show, and Union developed a few looks and film transitions throughout the piece to help with that. Additionally, trains have been added to many shots so there's always something moving to help keep things on track to help with the pacing.
The "Sex" punk clothing store owned by Vivienne Westwood and Malcolm McLaren was a key location that needed to be digitally recreated. Union produced a matte CG painting of Kings Road around the store, and the interiors were shot on a soundstage with a gray screen outside the windows. All of the scenes that took place inside the band members' apartments were also shot on a soundstage with the window views added later in post.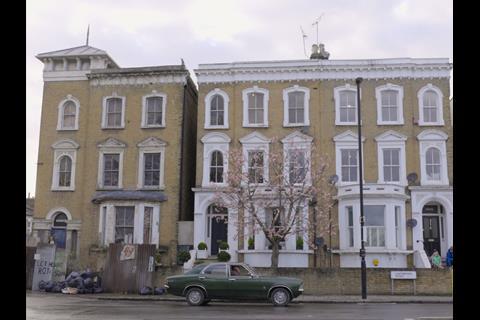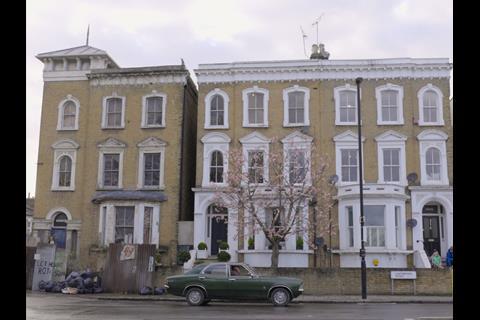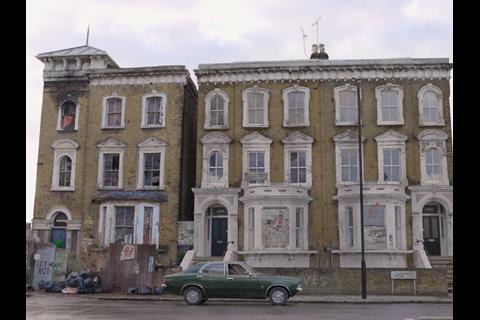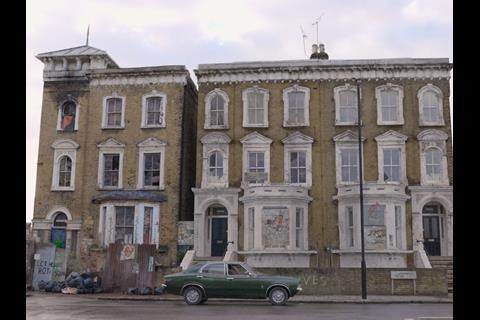 The series finale depicting the Pistols' infamous last UK gig at Ivanhoe's in Huddersfield was created in collaboration with ScanLAB, a creative practice specializing in using ultra-high density point clouds to create digital replicas of buildings, objects and events.
To create this shot, LiDAR scans of multiple external and internal filming locations had to be combined into a single seamless scene. This involved integrating the exterior of Ivanhoe's, scanned during filming at Deal, into the interior, a nightclub in New Cross. The band and 100 other cast members were then volumetrically captured on blue screen using ScanLAB's custom point cloud capture platform and positioned virtually in the scene.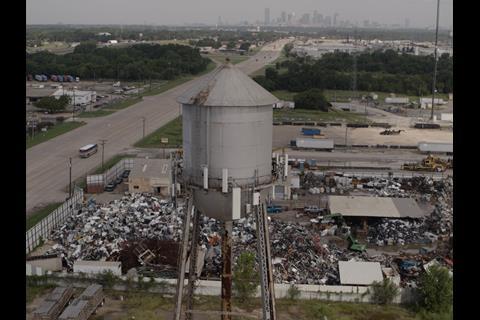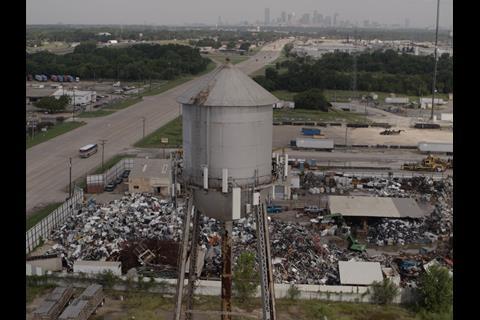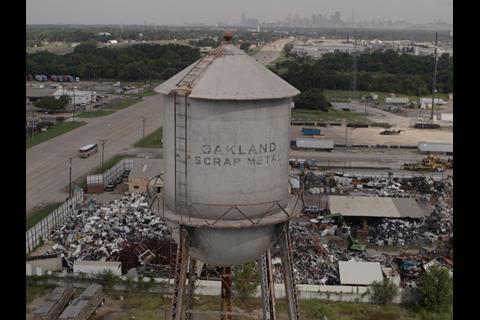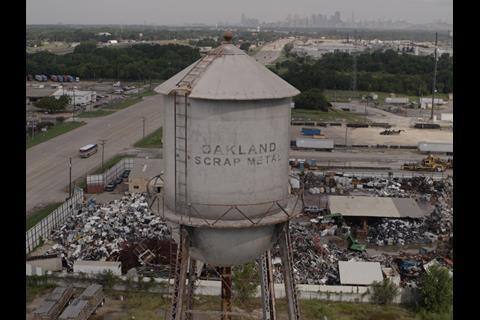 Union provided ScanLAB with camera movement created as part of their preview process to help them plan their on-set data collection. "Using their data, we could create a CG camera to render the LiDAR so it could be mixed with the plate," Gascoyne said. "Following collective discussion and testing, we agreed on a method by which they could render in the required layers, providing us with data channels to combine with the action plate live."
In total, more than 20TB of data was captured during filming. The final scene was rendered using ScanLAB's point cloud engine and handed over to Union for quality and final VFX layers, which included adding fireworks and snow to create the final shot.
Working with director Danny Boyle and cinematographer Anthony Dod Mantle also brought many challenges. Gascoyne revealed, "The kind of camera movement, filters and sheer number of cameras they use all pose some interesting hurdles, but that's why their films look and feel so edgy and completely original. . We embraced the chaos, and while that made shooting harder at times, the end result is a truly original look and feel for the show. There was a gig where we had over 35 cameras rolling at one time.